Grand Theft Audio is happy to welcome back to the label Milton Keynes duo Change Of Pace.
Returning after their scrumptious Great British Fry Up EP earlier in the year, which was met with critical acclaim. Brighton-based Sammie Hall returns to her spiritual home Grand Theft Audio too for this catchy and uplifting track with remixes by her two most prolific collaborators pyxis and Sola, with Sola enlisting the supremely talented Daida to create their rework alongside for this one.


The Sola & Daida remix offers a totally different reimagining of the source material with the big dancefloor drums and heavy basslines you'd expect on the main stage at a festival. Opening with operatic strings accompanying Sammie's vocal, the track builds with filtered synth lines and bass layers until the track reaches a crescendo, the infectious synth hook driving the track through clean yet gritty bass. Watch out for the crowd-pleasing wobbly switch after 32 bars.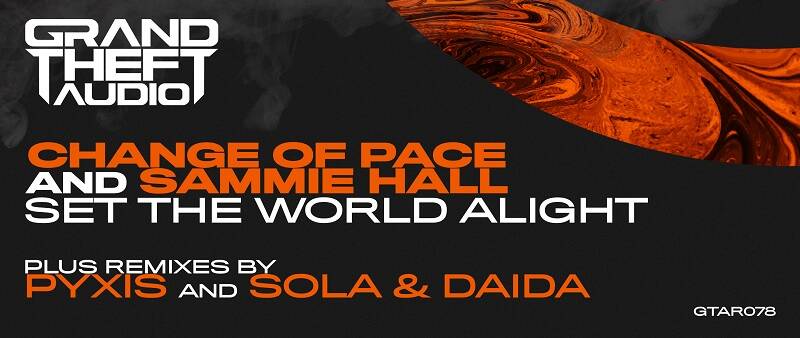 pyxis' take on the track is quintessentially hers with a deep, mellow and melodic touch. She is in signature form for all of the added countermelodies, the funky bassline, airy breaks and lush pads, really injecting the track with the softness and groove she is known for. A guaranteed head nodder when all the elements combine on the drop to become more than the sum of their parts.

The original mix is where the magic all began, Sammie's beautiful haunting vocals flow through the intro, equal parts melancholic and determined. When it lands, the drumwork is crisp and clean while the rumbling sub bass adds depth and juxtaposes with the orchestral elements nicely. Change Of Pace have shown a real change of pace here from their harder jump up and roller tracks!
Release Date : October 13th, 2023
Drum & BassLiquid funk
Catalog Number GTAR077